Chicken breast is a versatile and lean protein source that can be used to create a wide variety of delicious dishes. Whether you're looking for a quick weeknight dinner or a special meal for guests, chicken breast recipes offer endless possibilities. In this article, we'll explore some mouthwatering chicken breast recipes that will not only satisfy your taste buds but also keep you on the path to a healthy lifestyle.
Lemon Garlic Roasted Chicken Breast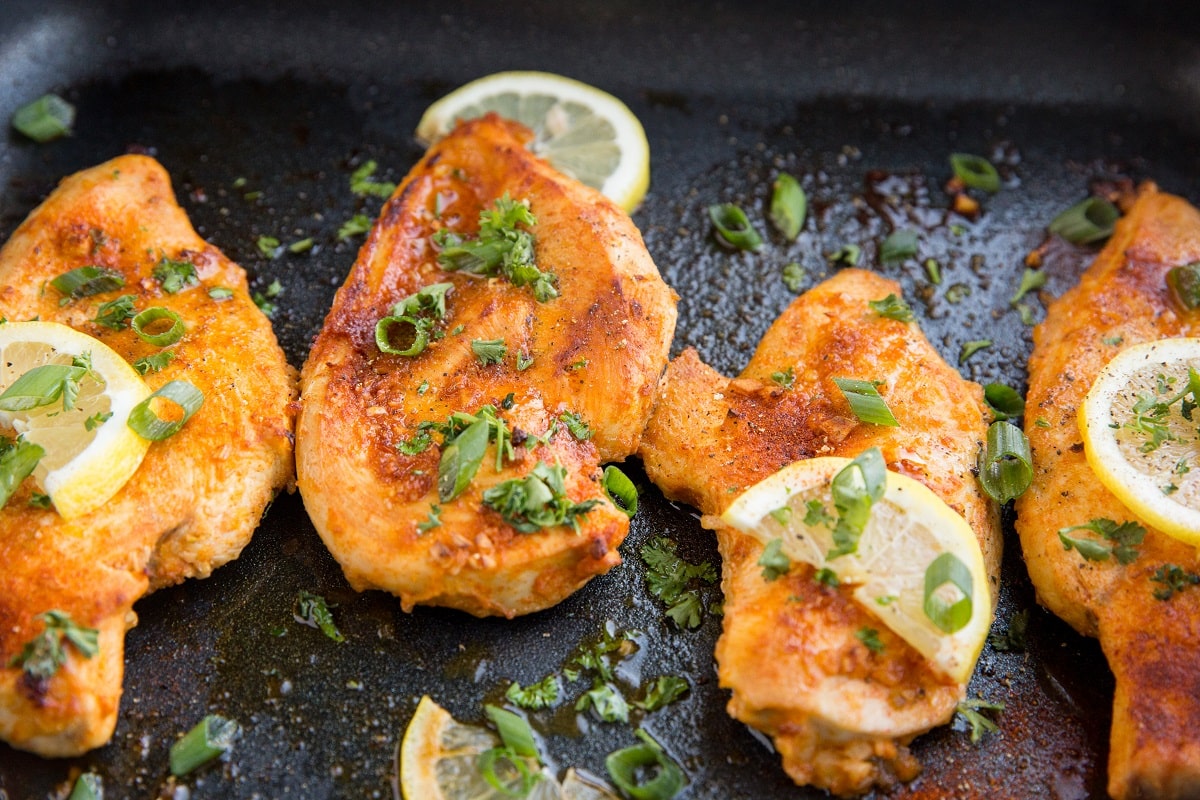 Ingredients:
4 boneless, skinless chicken breasts
4 cloves garlic, minced
2 tablespoons olive oil
2 tablespoons fresh lemon juice
Zest of one lemon
1 teaspoon dried oregano
Salt and pepper to taste
Instructions:
Preheat your oven to 375°F (190°C).
In a bowl, mix together the minced garlic, olive oil, lemon juice, lemon zest, oregano, salt, and pepper.
Place chicken breasts in a baking dish and pour the lemon-garlic mixture over them.
Roast in the oven for 25-30 minutes or until the chicken is cooked through.
Grilled Chicken Breast with Mango Salsa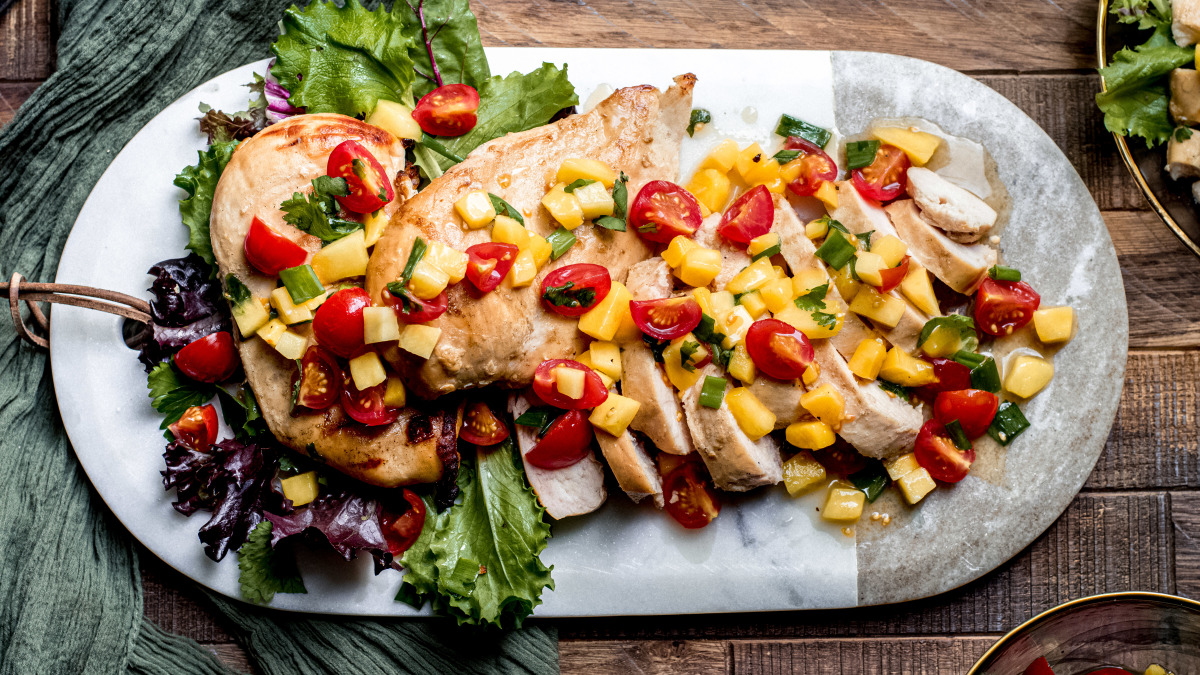 Ingredients:
4 boneless, skinless chicken breasts
1 ripe mango, diced
1/2 red onion, finely chopped
1/2 red bell pepper, diced
2 tablespoons fresh cilantro, chopped
Juice of 1 lime
Salt and pepper to taste
Instructions:
Preheat your grill to medium-high heat.
Season chicken breasts with salt and pepper, then grill for 6-8 minutes per side or until cooked through.
In a bowl, combine the diced mango, red onion, red bell pepper, cilantro, lime juice, and a pinch of salt.
Serve the grilled chicken with the mango salsa on top.
Chicken Breast and Broccoli Stir-Fry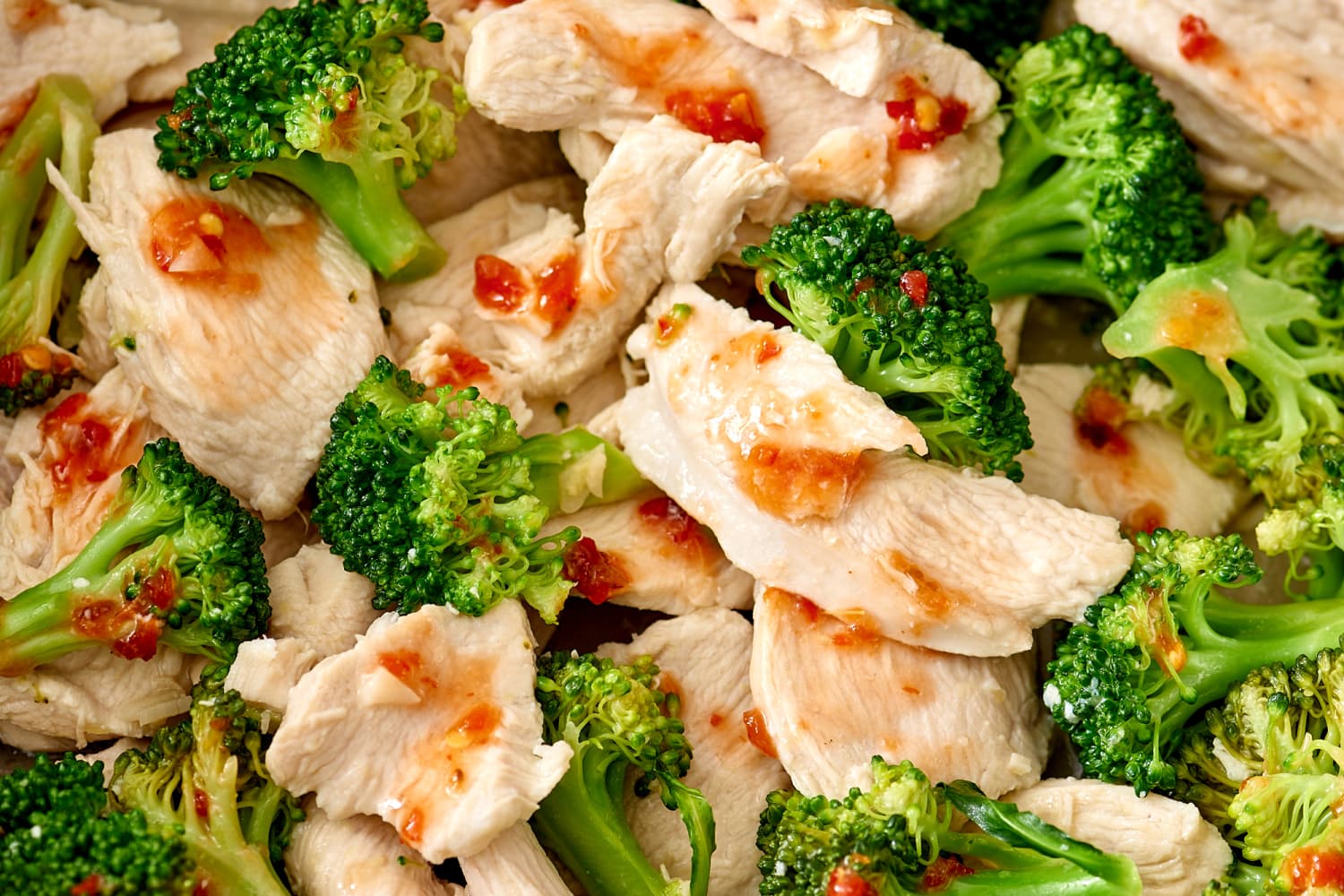 Ingredients:
2 boneless, skinless chicken breasts, thinly sliced
2 cups broccoli florets
2 cloves garlic, minced
1 tablespoon sesame oil
2 tablespoons low-sodium soy sauce
1 tablespoon honey
1 teaspoon grated fresh ginger
Cooked brown rice or quinoa for serving
Instructions:
In a large skillet, heat the sesame oil over medium-high heat.
Add chicken slices and cook until browned and cooked through. Remove from the skillet.
In the same skillet, add the garlic and ginger. Sauté for a minute.
Add broccoli florets and stir-fry for 3-4 minutes.
Return the cooked chicken to the skillet, then add soy sauce and honey. Stir to combine.
Serve over cooked brown rice or quinoa.
Conclusion
Chicken breast recipes offer a healthy and delicious way to enjoy this lean protein. Whether you prefer a zesty lemon-garlic roast, a tropical grilled chicken with mango salsa, or a quick stir-fry, there's a chicken breast recipe to suit every palate. Experiment with these recipes to add variety to your meals while staying on track with your healthy eating goals.