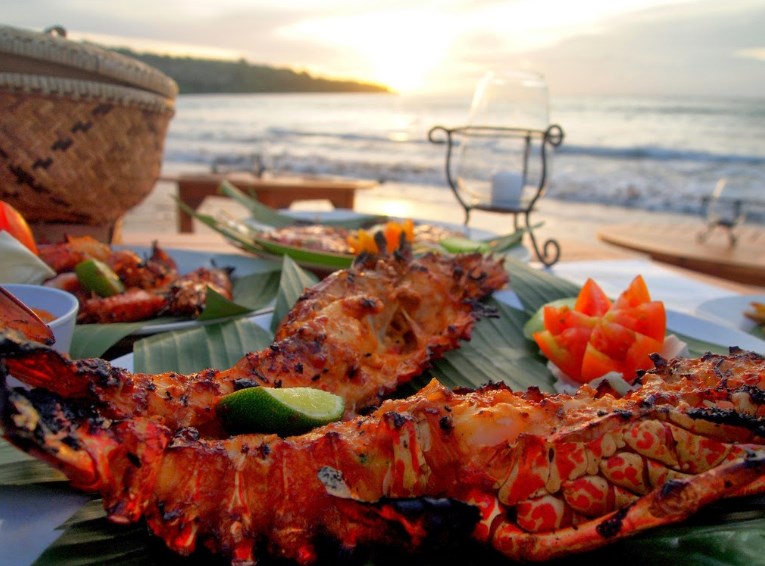 Vacation to Bali, besides visiting interesting attractions, you will definitely find a place to eat delicious. The question is, where is the favorite place to eat in Bali cheap, tasty and suitable for Indonesian tongue?
If you are also looking for a favorite place to eat in Bali while on vacation. So this article must be read in full, because it will really help you in knowing and looking for favorite places to eat in Bali.
On the island of Bali there are many fine dining places, from fine restaurants, unique dining venues to simple food stalls. I'm sure everyone would want to try Balinese culinary while on holiday on the island of Bali. Of course, with the price of food affordable and has its own taste.
Cafe Seafood Bakar Jimbaran
Unlike the famous Kuta Bali beach with sunset views, Jimbaran beach is famous for its sunset views …