Introduction
Welcome to our culinary adventure! Explore the richness of Canadian cuisine, which boasts a unique blend of flavors and culinary traditions. As the largest country in North America, Canada offers a myriad of culinary delights, enriched by its diverse geography and cultural heritage.
Poutine: A Perfect Fusion of Savory Pleasures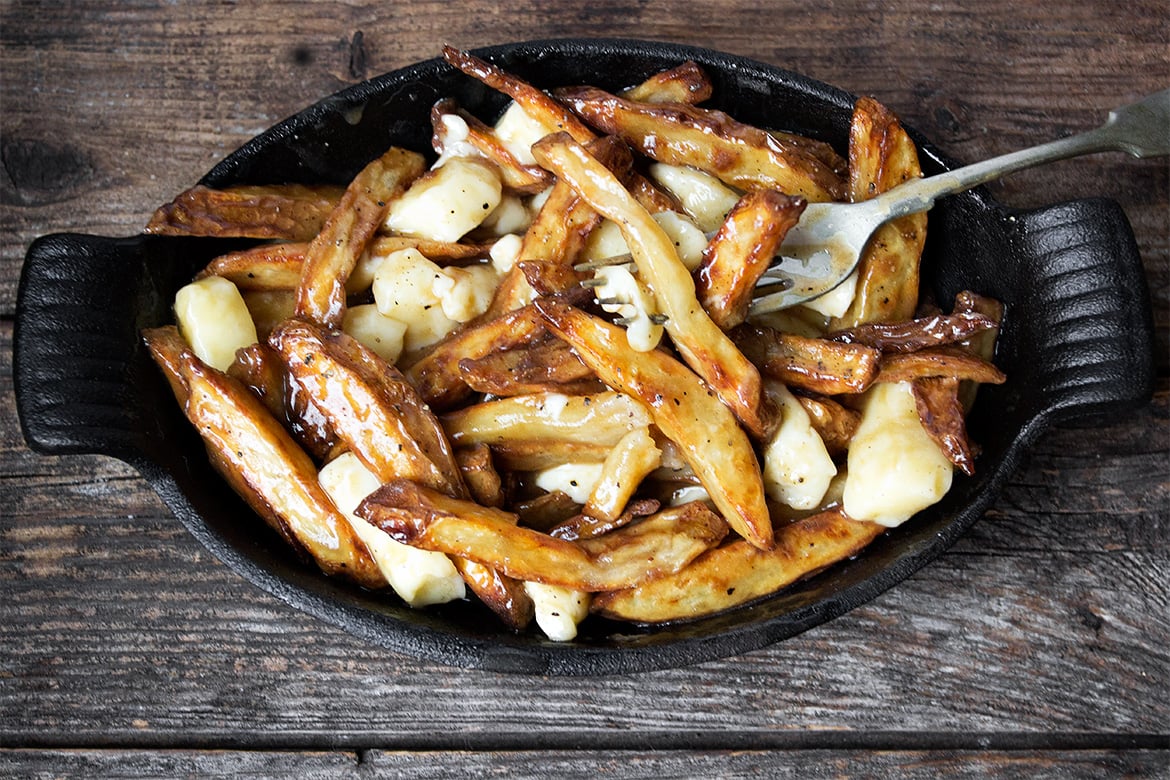 Let's embark on our culinary journey by getting acquainted with Canada's most famous dish – Poutine! This tantalizing dish is a perfect blend of crispy French fries, topped with a rich and savory gravy made from meat stock, and generously adorned with melting cheese. It is said that this dish first originated in Quebec City and has since spread across Canada and even beyond.
Maple Syrup: The Sweetness of Canada's Natural Warmth
No discussion of Canadian cuisine is complete without mentioning Maple Syrup. This natural sweet liquid extracted from Maple trees has become an iconic Canadian culinary delight known worldwide. It is commonly served as a syrup to drizzle over pancakes or waffles, but Maple Syrup is also used in various dishes, including desserts and beverages. Enjoy the warmth of Canada's nature in every drop!
Tourtière: Meat Pie with a Traditional Touch
Tourtière is a savory dish that becomes a favorite during winter. This meat pie is traditionally associated with Christmas and New Year's celebrations in many Canadian households. Its filling consists of a mix of ground beef, pork, or lamb, combined with traditional spices and herbs. The outer crust of the pie is usually made of a special dough that is both crispy and delicious. Each bite will transport you back in time, with a taste of Canada's culinary heritage.
Nanaimo Bar: An Irresistible Melting Delight
For dessert enthusiasts, Nanaimo Bar is an unmissable treat. This iconic dessert originates from Nanaimo, British Columbia. The Nanaimo Bar consists of three layers, starting with a bottom layer of crumbly biscuit mix with chocolate and nuts, followed by a middle layer of vanilla custard, and topped with a layer of smooth melted chocolate. Each bite of the Nanaimo Bar offers an unmatched melting pleasure.
Salmon Gravlax: Fresh Delight from Canada's Oceans
Canada is surrounded by seas teeming with fish, and Salmon Gravlax is a must-try seafood dish. It is made from salmon fillet that is cured in a mixture of salt, sugar, and spices, then air-dried and left to rest for several days to achieve its tender and fresh taste. Indulge in the abundance of Canada's seafood by savoring Salmon Gravlax.
Conclusion
Canadian delicacies reflect the diversity of the nation, from savory dishes to sweet desserts. Poutine, Maple Syrup, Tourtière, Nanaimo Bar, and Salmon Gravlax are just a few examples of the richness of Canadian cuisine. Each dish represents cultural heritage and traditional values of the country.
By delving deeper into Canadian cuisine, you will not only savor extraordinary flavors but also discover stories behind each dish that narrate the richness of Canada's culture. So, do not hesitate to try these delights when you visit Canada or attempt to recreate them at home. Enjoy your culinary adventure with Canadian delicacies that tempt your taste buds!