Neighboring the United States, Canada is known as a country with beautiful nature, maple syrup and hospitality. But other than that, this country that shares Niagara Falls with the United States has Canadian culinary specialties that are interesting to try. Canadian specialties consist of traditional foods and international foods.
Many people wonder what food is very popular in Canada? Some traditional Canadian foods are loved by many people making Canadian food a highlight. It may not be the food that brings Canadian tourists to visit, but it most likely is what brings them back to the country. This is a typical food from Canada that is interesting to try, see the list below!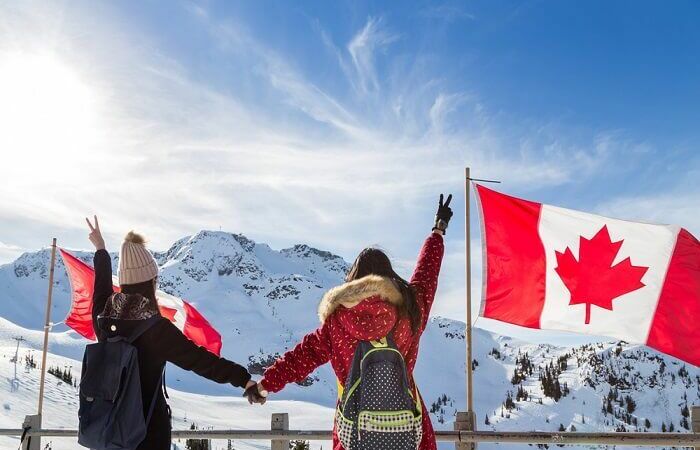 Butter Tarts
Tart cake is a type of cake that many people like. Even this sweet treat tastes better when it's baked to perfection and because it will have a crunchy top. This Canadian specialty is in the form of a tart made of layered pastry shells. The center of this cake is filled with a cream made of sugar, butter, eggs and syrup.
This Ontario butter tart originates from the late 19th century when the earliest recipe was published in a women's cookbook. Locals tend to compare the cake to a sugar or pecan pie but without the nutty taste. Whether you are traveling in a big or small city, you will always be able to find butter tarts in places to eat such as restaurants, or wholesalers and supermarkets.
Pate Chinois
Pâté chinois is a popular Quebec dish. This food is made from a layer of ground beef, a layer of whole corn or cream and topped with a layer of mashed potatoes. This comforting staple can be found in most cafeterias in Quebec, where it is generally served with tomato sauce.
The meaning of the dish's name is Chinese pie and is believed to have been invented during the construction of the Canadian Railways by a Chinese cook in the 19th century. He adapted this pie from the famous shepherd's pie.
Kraft Dinner
Kraft Dinner is the most popular food ingredient in this country and it is Canada's national dish. This food, in the form of macaroni and cheese in a cheap blue-and-yellow macaroni box, became popular in 1937 during the Great Depression. The promise of this meal is to feed a family of four for just 19 cents a box.
This food was invented by a salesman who added grated cheese to a box of pasta. In the first year eight million boxes were sold. Inside the box are bite-sized tube-shaped instant noodles and a salty cheese sauce that is orange in color with a sweet and sour taste.
Also known as KD, the Kraft Dinner, which in America is called Mac and Cheese, is a cheap, fast, and easy meal to prepare. Maybe that's why this food can survive until now.
Bouilli
Bouilli is a classic Quebec dish that is very close to the famous French pot-au-feu. This Canadian specialty is made from inexpensive cuts of beef and vegetables such as radishes, carrots, potatoes and cabbage. The mixture of all these ingredients is simmered over low heat in a spiced broth until the meat is tender and the gravy is rich in flavour.
The literal meaning of the name of this dish is boiled. Although there is no exact recipe for this dish, and each family has its own, most people usually add slices of bread with mustard to the bottom of the serving bowl. This can add a bit of acidity to this hearty meal.
Bar Nanaimo
Bar Nanaimo is a classic Canadian dessert. This bar is not processed by baking. His name is the same as the name of a town in British Columbia, Nanaimo. All the ingredients are a mixture of layers of coconut skin, yellow custard icing and topped with chocolate ganache.
This treat is made for anyone who has a sweet tooth. These non-baked bars are easy to make and can be found in most cafes and bakeries across Canada. One of the most recommended places by locals is Hearthstone Artisan Bakery.
The shop offers the tastiest classic Nanaimo bar versions and some original spin-offs for those with more adventurous tastes.
Apart from taking a walk to see the beauty of Niaga Falls or enjoying the aurora borealis, when visiting Canada, you can enjoy its unique culinary delights. Some of its traditional culinary delights have even become national pride, such as poutine.