Discover the uniqueness and delicacy of South African cuisine. From richly spiced Bobotie to tantalizing Braai, don't miss this unforgettable culinary experience.
---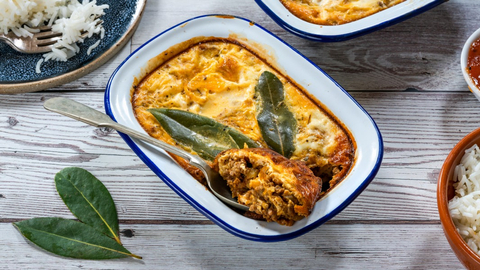 Introduction:
South Africa, a country rich in natural beauty and diverse culture, also offers uniqueness in the culinary world. From the vast prairies to the stunning coastline, South Africa's unique cuisine reflects the diversity and history of this nation. Let's explore the fascinating culinary delights of this land and enjoy the enchanting mix of flavours.
Bobotie: An Enchanting Traditional Delicacy
Bobotie is a dish not to be missed when in South Africa. Believed to be a national dish, Bobotie is the perfect blend of ground beef seasoned with exotic spices such as turmeric, cumin and chili. The dish is then covered with a layer of beaten egg, giving it a tantalizing taste and aroma. Bobotie is usually served with rice and chutney, creating the perfect harmony in every bite.
Braai: South African Barbecue Sensation
Braai is the mouth-watering tradition of grilling meat over open flames. It's a time when family and friends get together to enjoy deliciously grilled beef, lamb or chicken. The meat is marinate in a special marinade before be cook, giving it a delicious aroma and taste. Mielies (grill sweet corn) and boerewors (traditional South African sausages) are often serve as the perfect side dishes to enrich the Braai experience.
Potjiekos: A Future Delicacy That Brings Tradition
Potjiekos is a slow-cook dish that involves cooking various types of meat with vegetables, spices, and sometimes fruit in a round iron pot called a "potjie". Cooking Potjiekos is a process that requires patience and care, but the result is an amazing taste. Tender meat, fresh-tasting vegetables and a tantalizing blend of spices create a dish to remember forever. Enjoy Potjiekos in nature over a wood or charcoal fire for an unforgettable culinary experience.
Malva Pudding: A Mouthwatering Delight
End your culinary adventure in South Africa with Malva Pudding, a sweet and indulgent dessert. Malva Pudding consists of baked cakes with a soft consistency and smothered in a sweet sauce. Its sweet taste and soft texture will entice you. This dish is usually serve with cream or vanilla ice cream, providing the perfect touch to whet the appetite after a hearty main meal.
Conclusion
With its signature dishes rich in spices and tantalizing flavors, South African cuisine offers an unforgettable culinary experience. From the signature Bobotie to the mouthwatering Braai, to the tradition-laden Potjiekos, and the indulgent Malva Pudding dessert, you'll taste South African uniqueness in every bite. Make your culinary adventure more memorable by enjoying the delicacy of this country's specialties.