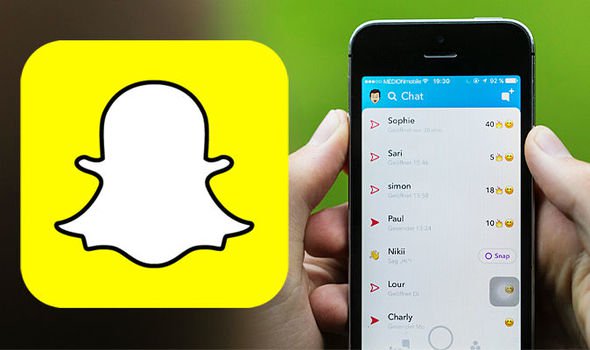 So, you most probably have heard all the hype of popular Snapchat. The most common one being that the owner of Snapchat declined a 3billion buyout from Facebook crazy right? Wrong, for once to decline such a huge offer they must have seen the potential of Snapchat and valued it at a higher price.
What is Snapchat? It is a social media app that primarily focuses on the sharing of pictures and messages with your friends and family. The application is available on both android and iOS platforms. Why is Snapchat such a big deal you may ask here is why:
· Easy to use and install.
No one wants to go through the frustration of getting to know how to use an app. Snapchat is readily available on the play store and apple store as well. It takes a couple of seconds to download and a few minutes to set everything up.
· Unique features.
There are millions of applications out there. To succeed in the app industry, you need to be able to solve people's problems and be different from other apps. Snap chat was the first app to come up with stories that disappear after 24 hours. It is believed that Instagram and Facebook stoke the idea from Snapchat.
· Live in the moment.
Snapchat enables users to live in the moment. There are always stories of your friends and what they are up to. By using Snapchat you will never get bored and will always be updated on the go. That is why it has a staggering 229 million daily active users.
· Explore news and Discover.
There is also an amazing feature that enables you to know what is happening across the world. It is called explore news and discover whereby you swipe to your left and you can see what's trending
· Built for the young generation.
If you still frequently use Facebook chances are that you are not a millennial. Millennials are currently the most people across the world and for reasons best known to them they are active a lot on Snapchat and Instagram. Why do you think Facebook wanted to buy Snapchat in the first place?
· Snapchat influencer marketing.
Do you have a business? are you wondering how you can make your brand get more awareness? Well, Snapchat has millions of users, and businesses have noticed this. With Snapchat you can market your business brand to a wide variety of people especially if your target group is young people.
· Free to use.
We all like using free apps especially if the apps are useful to us and solve problems. Snapchat is free to use and that is a major factor why its gaining popularity. The other thing is that it is available in all countries across the globe.
To close, Snapchat is here to stay. The number of users keeps on rising each day and businesses are realizing the importance of marketing on the app. If you are not on Snapchat you should give it a try. To learn more visit chartattack.com