Brazil has abundant natural resources, including large tracts of agricultural land, flowing rivers and dense rainforests. This results in a wide variety of foodstuffs such as meat, fish, fruits, vegetables and spices. Brazilian food often uses fresh and natural ingredients.
It is because of this abundant natural resource that Brazil has typical food that is sold in famous restaurants, the following are world-famous Brazilian cuisine restaurants: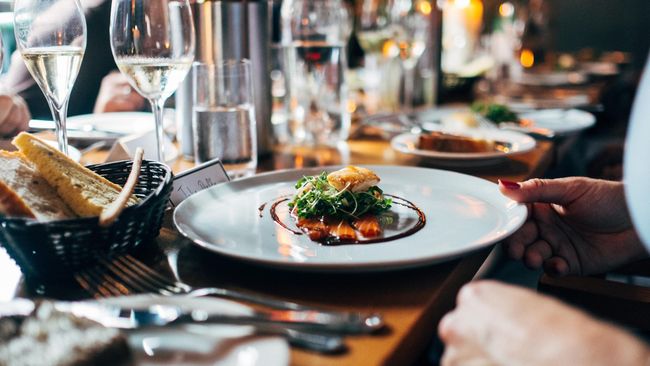 One of the famous Brazilian cuisine restaurants in the world is "Fogo de Chão".
Fogo de Chão is a restaurant chain that specializes in serving churrasco, which is a Brazilian style grilled meat dish. This restaurant chain has branches in various countries around the world, including in the United States, Brazil, United Kingdom and Japan.
Fogo de Chão restaurant is famous for their unique concept, where waiters called "gauchos" visit each table with various grilled skewers, such as picanha (beef), coração de frango (chicken heart), linguiça (Brazilian sausage). ), and many more. Guests can choose the meat they want, and the waiter will cut it directly on their plates.
Next Article
In addition to grilled meats, Fogo de Chão also serves a variety of other Brazilian dishes, including entrees such as pão de queijo (cheese bread) and empada (pastels). They also offer sides like feijoada, moqueca (fish or seafood dish), and mousse de maracujá (passion fruit mousse) for dessert.
Fogo de Chão restaurant is known for the quality of the meat they serve, as well as a warm and friendly atmosphere. They try to provide their guests with an authentic experience of Brazilian cuisine, including an atmosphere similar to Brazilian churrascarias (grilled meat restaurants).
"Mocotó" in São Paulo Brazil is famous for traditional cuisine
Besides Fogo de Chão, there are also other world-famous Brazilian restaurants, such as "Mocotó" in São Paulo, Brazil, which is known for its delicious traditional Brazilian dishes, and "O Mercado" in Rio de Janeiro, Brazil, which offers an authentic culinary experience with a variety of Brazilian specialties.
However, it is important to remember that this list may not include all the well-known restaurants serving Brazilian cuisine around the world. It is always advisable to do more research or seek local recommendations when looking for a famous Brazilian restaurant in your country or when you are traveling abroad.